Saturday Business Interview, Featuring Ballet & Pilates by Victoria
We have some fantastic local businesses that are going to be featured, typically on Saturdays. We try to keep the questions consistent from interview to interview (with some changes possible). Please send us businesses you love so that they can be featured!
Today we are showcasing Ballet & Pilates by Victoria as part of our Saturday Business Feature series! The owner, Victoria Simo, is a local Mom of two. This Mama is an all around incredible force and you can easily see that the team she has selected are just as strong and wonderful as she is. Their energy is unique and just simply amazing. The way they have rallied together to help support Victoria through her journey with cancer shows complete LOVE – it is what happens when a team becomes family.  I am happy to support this small local business and the amazing Mama and team behind it!
Meet Ballet & Pilates by Victoria's Owner: Victoria Simo
Where are you from originally and how long have you lived in the area?
I was lucky enough to be born and raised in Houston, Texas. I met my husband, George Simo, in Houston and we have been in love 23 years. I was a professional ballerina for 10 years performing with Houston Ballet and Texas Ballet Theater in Dallas/Fort Worth. After I retired from ballet, we moved back to Houston to open Ballet and Pilates by Victoria.
Do you have any children? If so, what are their ages?
We have two littles—Emily is 8 and Calvin is 5. Both dance at my studio and will be performing at The Berry Center Theater this May for Spring Recital!
Tell us about your business?
I own Ballet and Pilates by Victoria right here in the Cypress/Houston area! My team and I believe in building up and empowering others through dance and fitness. We offer 65+ classes per week in-person and virtually in Ballet, Pilates, Reformer and Barre. We start at age 18 months in our magical ballet classes. Every child should know the joys of dance. The world needs more dancing, tutus and fairy dust! I wanted to create a space to find confidence in moving bodies for all ages. Our adult classes welcome every size, shape and level. It is all about having fun and getting a killer workout.
When did the idea of creating your business start? How long have you been in business?
I began dreaming of a studio when I was just a little girl twirling around. I imagined a place that was full of joy, fun filled classes, and that welcomed everyone. Where people felt loved the second, they walked in the door – greeted by name, with a hug and squeals of excitement. I made that dream a reality when I opened Ballet and Pilates by Victoria in 2012.
What is one thing you can point to that helped make your business successful?
Our clients are everything to us. They are not just another sale or lead. We pride ourselves on the fact that clients naturally tell their friends about us. Making them feel loved and special is the thing that drives us. My passionate team is committed to encouraging and celebrating our clients. We make it personal and are dedicated to their success.
What was your biggest challenge as a business and how did you overcome it?
I never could never imagine 8 years ago we would have navigated through trial after trial including a global pandemic. Every obstacle that has come into our path, we never wavered because we knew the support and love of our community would continue to propel us forward and cause us to use our imaginations to grow. Find your purpose and fight for it with all you've got.
What do you enjoy most about being an entrepreneur? What is your favorite part about what you do?
100% the people. It is my joy to lift and love every single day. They make me want to push harder.
What does the future look like for you and your business?
This small business has big dreams. Our customers have been the driving force for continuing to expand and explore. I am excited for all the exciting things to come.
What advice would you give to others that want to start something new?
It does not matter if it is big or small—you can start something new anytime. You can do hard things and make a path for others to do the same. Be brave and take the first step. You're ready.
Any advice for juggling all the things in daily life?
Entrepreneurship is not for the faint of heart (especially when you are a mom of littles), but when you're in the business of literally strengthening hearts physically and emotionally, there's no place I would rather be. I have embraced blending my family and business. There is no greater joy than sharing my passion with my family. My hubby takes Pilates, and my kiddos take Ballet.
Anyone special you'd like to thank for helping you through?
The gratitude I have for our community runs deep. This past year, I had a double mastectomy, total thyroidectomy and hysterectomy. I am currently still fighting cancer and each day I am lifted by my incredible team and customers. To show support for my fight, they helped raise $10K for the Susan G Komen Race for the Cure and walked hand in hand with me. There are no words to express the gratitude towards these amazing humans.
How has this community been instrumental in getting you to where you are now?
I am so thankful that this community has continued to support a female owned small boutique studio. I feel lucky I have been supported by this community to go after my dreams since I was a child in Cy-Fair.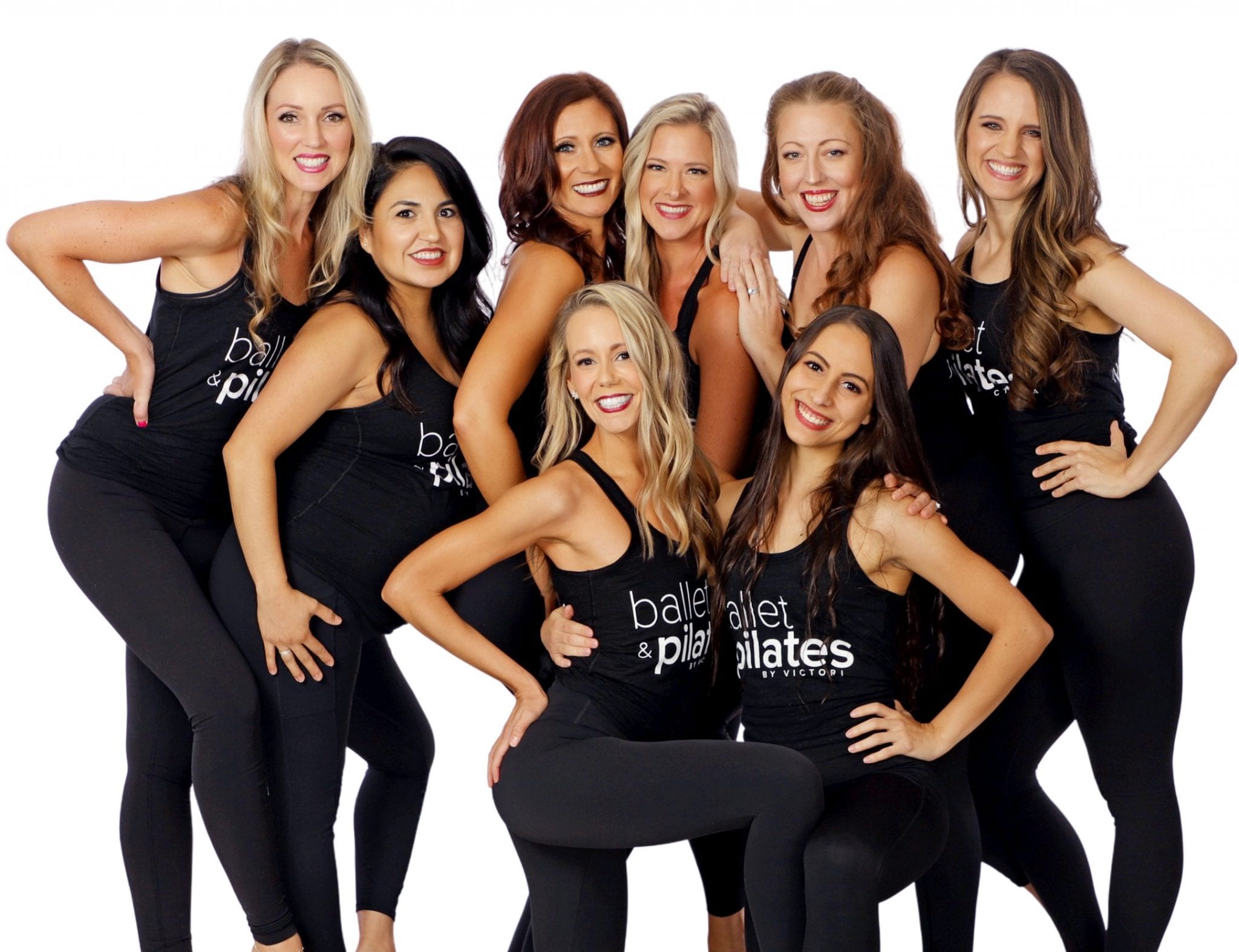 Check out these upcoming offerings and follow them on Facebook, Instagram to stay up to date with their information!
Is there an amazing Local Business that you would like featured?